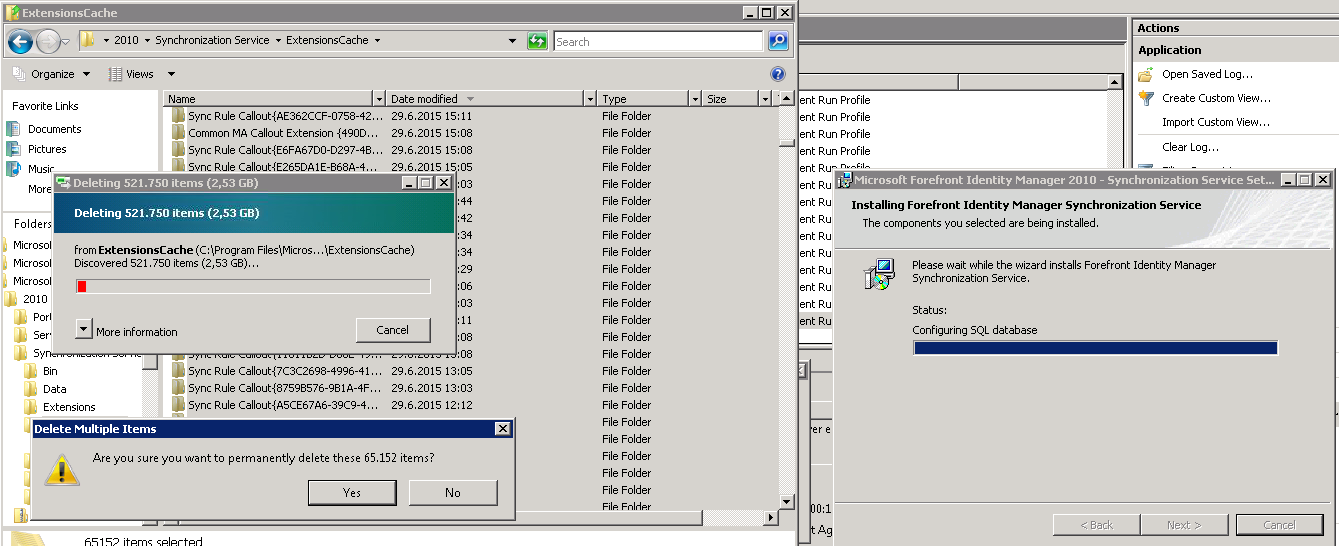 This one came as a surprise – the setup of the latest FIM 2010 roll-up was repeatedly timing out and Event ID: 6311 and 6401 kept popping up in the Application log during the operation.
After a couple of pints of coffee I eventually decided to run Procmon from Sysinternals to peek at what was going on while the setup was apparently sitting around doing nothing.
Turns out there were 521,750 ghost items with names such as Sync Rule Callout <GUID> and Common MA Callout Extension>GUID> hanging around in the hidden ExtensionsCache folder under the Synchronization Service installation directory.
Stopping the FIMSync Service prior to deleting the ghost items not only allowed the update to proceed but also markedly improved performance on the MA's on the box by at least a factor of ~3.